Welcome to Aurora, New York
Village of Aurora - 456 Main St Aurora, NY 13026
 The Village Office will be closed Monday, September 1, 2014 for the Labor Day holiday.
Read the current newsletter on the Newsletters page.
Upcoming Meetings - Open to the public 
Voice your opinion.  All meetings are held at the Aurora Firehouse Meeting Room, 456 Main St., unless otherwise noted.
Community Preservation Panel Meeting on September 3, 2014 at 7:00 pm
Joint Work Session of the Village Board of Trustees and the Planning Board on September 3, 2014 at 5:00 pm
September 3, 2014 work session agenda
Hydrilla Alert!
(From Cayuga Lake Watershed network)
Hydrilla is an aggressively invasive aquatic weed that spreads readily to produce choking green mats across wider expanses.  In mid-August 20011, Hydrilla verticillata was found infesting 166 acres in the Cayuga Inlet, which drains to Cayuga Lake's southern end in Ithaca.  Please click the link below for more information on identifying Hydrilla.
 CanYou Canoe Cayuga Information and Registration
SAVE THE DATE!
AURORAFEST - JULY 11, 2015!
2014 Goddess of Aurora, Bethy Murphy
Fitness Trail

Click the link below for the Design Connect plan.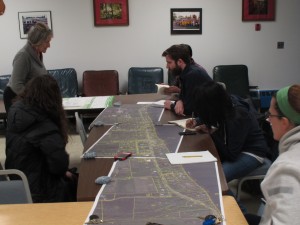 --------------------------------------------------------------------------------------------------------------------------