Welcome to Aurora, New York
Village of Aurora - 456 Main St Aurora, NY 13026

Pizza Night at the Aurora Fire Department!
Saturday, April 26th, from 5-9pm.  Pick up or Delivery (within the Village).  Call 364-8590 after 3:00 to place your order.  HELP US HELP YOU!!!
The April Newsletter is available on the Newsletters page.
Lifeguard Applications are available in the Village Office and the SCCS Guidance Office.  Deadline to apply is May 1, 2014.
Upcoming Meetings - Open to the public 
Voice your opinion.  All meetings are held at the Aurora firehouse meeting room, 456 Main St., unless otherwise noted.
Planning Board Meeting  - April 23, 2014 at 7:00pm.
News from the Aurora Historical Society
On Saturday, May 3rd, at 7:30 p.m. in the United Ministry of Aurora, Tyler Grecco (Wells '14), an experienced military re-enactor and intern with the Aurora Historical Society, will present a first-person "living history" program as a soldier of Co. K of the 111th NY Vols., the Civil War unit in which many Aurora men served.  All are welcome at this free event.
AURORAFEST - JULY 12, 2014 - STAYING ALIVE
Next Meeting:  Tuesday, April 29, 2014 at 7:00pm at the Fargo.
Fitness Trail

Tentative plans available in the clerk's office.  Check back for the date and time of the next meeting.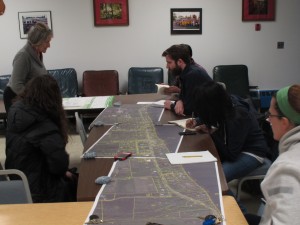 --------------------------------------------------------------------------------------------------------------------------