Welcome to Aurora, New York
Village of Aurora - 456 Main St Aurora, NY 13026
 Read the current Newsletter on the Newsletters page
Upcoming Meetings - Open to the public 
Voice your opinion.  Items for the Board of Trustees meeting agenda should be submitted in writing to the village office seven days prior to the meeting.  Applications that require Community Preservation Panel/Planning Board review have to be in ten days prior.  All meetings are held on Wednesdays at the Aurora Firehouse Meeting Room, 456 Main St., unless otherwise noted.
Planning Board meeting on April 22, 2015 at 7:00 pm.

---------------------------------------------------------------------------------------------------------------------
Proposed 2015-2016 Budget: General Fund
Proposed 2015-2016 Budget: Water Fund
Proposed 2015-2016 Budget: Sewer Fund
***PUBLIC NOTICE***
New Area Codes in the 315 Area Code Region
The New York State Public Service Commission has been warning us since 2008 that the 315 area code is running out of numbers and has yet again begun a round of proceedings to investigate and evaluate options for expansion based on the projection that available numbers will be exhausted by the first quarter of 2017. There are two proposed options for relief of the problem.
One is to "overlay" the entire area with a new code assigned to all new numbers. This would mean that no existing numbers would change area code. The disadvantage would be that all calls would require dialing the area code, meaning dialing all eleven digits even for calls next door.
The second option is to divide the geographic 315 area either east-west or north-south, creating a separate area code in a separate geographic area. This would retain the identification of a code with a specific locale, and customers would continue to dial only seven digits within their own area code. The disadvantages would be that about half of existing numbers would have to change area code and wireless customers would need to reprogram their devices.
The complete white paper is available in the Village Office. If you wish to comment, please refer to Case 07-C-0486 on or before April 10, 2015, to the Hon. Kathleen H. Burgess, Secretary at secretary@dps.ny.gov, or Secretary Burgess, New York State Public Service Commission, Three Empire State Plaza, Albany, NY 12223-1350, or by calling the opinion line at 1-800-335-2120.
Cayuga County Conservation District Press Releases
Bird & Bat House Press Release
Fitness Trail
  Click the link below for the Design Connect plan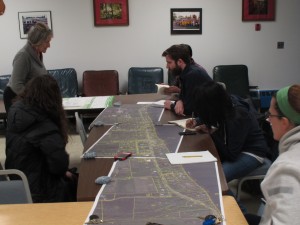 --------------------------------------------------------------------------------------------------------------------------