Welcome to Aurora, New York
Village of Aurora - 456 Main St Aurora, NY 13026
Read the current newsletter on the Newsletters page.
Upcoming Meetings - Open to the public 
Voice your opinion.  All meetings are held at the Aurora Firehouse Meeting Room, 456 Main St., unless otherwise noted.
Planning Board Meeting and Public Hearing on September 24, 2014 at 7:00 pm
September 24, 2014 Tentative Agenda
Message from the Cayuga County Health Department
Contact: Eileen O'Connor, P.E.
Director of Environmental Health
Phone: (315) 253-1405 Fax: (315) 253-1478
Health Department officials would like to remind residents that the risk of
illnesses associated with mosquitoes increases in late summer in Central New York. Two
mosquito borne illnesses to be aware of are Eastern Equine Encephalitis and West Nile
Virus.
On September 9, 2014, the Wayne County Public Health (WCPH) Department
reported that a horse in the Town of Rose in Wayne County tested positive for Eastern
Equine Encephalitis (EEE).
In early August, a human case of Eastern Equine Encephalitis was reported in
Onondaga County. Onondaga County Health Department has since reported that
additional mosquito pools have tested positive for both Eastern Equine Encephalitis and
West Nile Virus.
The Cayuga County Health Department continues to urge County residents to
take precautions to protect themselves and their families against mosquito bites.
Hydrilla Alert!
(From Cayuga Lake Watershed network)
Hydrilla is an aggressively invasive aquatic weed that spreads readily to produce choking green mats across wider expanses.  In mid-August 20011, Hydrilla verticillata was found infesting 166 acres in the Cayuga Inlet, which drains to Cayuga Lake's southern end in Ithaca.  Please click the link below for more information on identifying Hydrilla.
 
Fitness Trail

Click the link below for the Design Connect plan.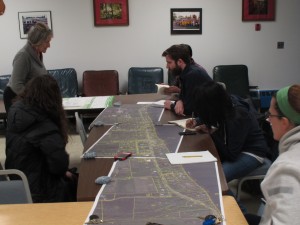 --------------------------------------------------------------------------------------------------------------------------