Welcome to Aurora, New York
Village of Aurora - 456 Main St Aurora, NY 13026
The Village Office will be closed on Thursday, November 26, 2015.  Happy Thanksgiving! 
Upcoming Meetings - Open to the public 
Voice your opinion.  Items for the Board of Trustees meeting agenda should be submitted in writing to the village office seven days prior to the meeting.  Applications that require Community Preservation Panel/Planning Board review have to be in at least ten days prior for code/zoning consideration.  All meetings are held on Wednesdays at the Aurora Firehouse Meeting Room, 456 Main St., unless otherwise noted.
The November Planning Board meeting is cancelled due to lack of business.
The December 2, 2015 Community Preservation Panel and Planning Board Joint Public Hearing is CANCELLED.  The Community Preservation Panel Regular Meeting will convene at 7:00 pm.
---------------------------------------------------------------------------------------------------------------------
Final Adopted General Budget 2015-16
Final Adopted Water Budget 2015-16
Final Adopted Sewer Budget 2015-16
Are you eligible for grant money for your farm?  Click on the flyer below.
Are you considering putting in solar panels?  Download the above application and you may save money on your project.
Solarize CNY - Flyer - Cayuga - September Update 2-1
CAYUGA LAKE WATERSHED NETWORK INFORMATION
Dear members and supporters of the Cayuga Lake Watershed Network:
Please give fifteen minutes of your time to help update the Cayuga Lake Watershed Restoration & Protection Plan - With special questions for YOUTH, stakeholders in the future of our lake and watershed.
Go here: http://www.cayugalake.org/watershed-plan-update-process.html to find out more, and to fill out and submit the Cayuga Lake Plan Public & Youth Questionnaire.  
You can also download, print, fill out and e/mail the survey.
Contact me steward@cayugalake.org if you need a copy sent via email, or mailed to your home.
PLEASE share this link with others widely.
NOTE that the final five questions are focused on our central stakeholder group, YOUTH. Encourage them to participate!
Thank you,
Hilary
Hilary Lambert
Project Manager for the update of the Cayuga Lake Watershed
Restoration and Protection Plan
and
Steward/Executive Director
Cayuga Lake Watershed Network
POB 348 Aurora NY 13026
"It takes a Network to protect a watershed"
This plan is funded by the NYS Department of State through the Title 11 Environmental Protection Fund.
Cayuga Lake Watershed Network Plan Update
Cayuga Lake Watershed Network member letter
Fitness Trail
The beginning stages of an Aurora fitness trail is underway! Using the sidewalks, pocket parks, and the village park behind the Inn, you will soon be able to get a great workout of your own design right in the village.  With the help of Certified Personal Trainer Chris Brozon of Barn Warriors Cross Fit, we are designing workouts at each park in the village.  There is a station for cardio, upper body, core and legs as well as half mile marks on the sidewalks to know how far you are jogging, running, or walking.  Look for a kick-off event in the early fall!
  Click the link below for the Design Connect plan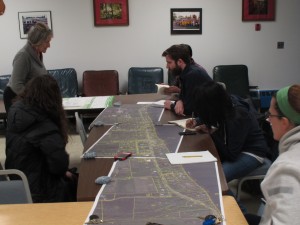 --------------------------------------------------------------------------------------------------------------------------