Welcome to Aurora, New York
Village of Aurora - 456 Main St Aurora, NY 13026
February 16, 2015 NASA Picture of the Finger Lakes
Click on the link above for information on a community get together brought to you courtesy of the Aurorafest Committee.
Upcoming Meetings - Open to the public 
Voice your opinion.  Items for the Board of Trustees meeting agenda should be submitted in writing to the village office seven days prior to the meeting.  Applications that require Community Preservation Panel/Planning Board review have to be in ten days prior.  All meetings are held on Wednesdays at the Aurora Firehouse Meeting Room, 456 Main St., unless otherwise noted.
Community Preservation Panel Meeting on March 4, 2015 at 7:00 pm.
Zoning Board of Appeals Public Hearing on March 11, 2015 at 7:00 pm
Village Board of Trustees Meeting on March 18, 2015 at 7:00 pm
VB RESOLUTION 15-04 Tax Cap Waiver
 New York State Unified Solar Permit
NYS-unified-solar-permit application
From the New York State Department of Public Service
I am writing to ask for your assistance with our outreach and education effort. We have enclosed a list of available publications related to the upcoming winter season, which include topics such as the rights and protections of electric and natural gas customers, what to do if utility service is interrupted, and the actions consumers can take to manage their winter energy costs. You can request copies of these free materials using the enclosed order form. We encourage you to distribute these publications by placing them in high traffic areas in your community.
Please contact Laurie Fahrenkopf of my Consumer Education staff by phone at (518) 474-1680 or by
e-mail at Laurie.Fahrenkopf@dps.ny.gov if you have any questions, or would like to discuss ways we can work together to inform consumers about utility issues.
Energy information sheet
Fitness Trail
  Click the link below for the Design Connect plan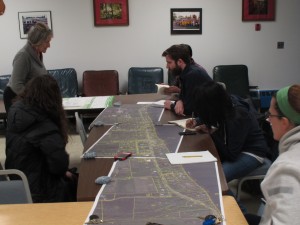 --------------------------------------------------------------------------------------------------------------------------